Neonatal News Flash
Neonatal Mental Health Awareness Week  
Let's talk about it!  
15th-21st April 2019
Having a baby on a neonatal unit is really hard. This is not the experience that any parent expects or dreams of. You may well have also had a difficult pregnancy or labour, and you now you find yourself having to get to know your baby in an alien environment, without always being sure about what the future holds for you and your family.
We know that lots of parents experience the NICU journey as a very traumatic one. We have spoken to many parents who talk about the shock, sadness, fear and frustration that come with this experience – and how no one who hasn't been on this journey can really understand.
As a Neonatal ODN we are working really hard to improve the little things so that parents feel well supported. But we will never be able to take away the difficult feelings that are really normal, and appropriate, in this environment. We would really encourage you to remember that as parents you are the most important people in your baby's life and that in order to be the best parent you can be, you first need to take care of yourself. So these are some ideas from us and from other parents about things that might be helpful. We all take care of ourselves in different ways – but most importantly, we need other around us to help with that journey. So please do reach out to others if you're finding it hard, and know that they understand. 
We invite each unit to make contact with your local team so we can all follow up on our collective pledge to build supportive working relationships between our teams local NNUs. If your unit does not sit within the following teams then please do not hesitate to contact us and we will find the details of the team local to you.
Cheshire and Wirral Partnership NHS Foundation Trust – 0151 488 8434 – Contact Leanne Davies

North West Boroughs Healthcare NHS Foundation Trust – 01925 275303  – Contact Ruth Butterworth

Mersey Care NHS Foundation Trust – 0151 702 4012 – Contact Kelly Taylor or Ellen Silcock

Greater Manchester Mental Health NHS Foundation Trust – 0161 271 0188  –– Contact James McManus
Read more information on the Leo's website here
NHS longterm Plan & Neonates:Theresa May the Prime Minister, Matt Hancock, Secretary of State for Health and Simon Stevens, Chief Executive of the NHS chose to launch the new NHS Long Term Plan at the Institute at Alder Hey Children's Hospital Liverpool. We are delighted to see Neonates are discussed in P.45-50 with reference being made to neonatal units working towards BFI accreditation, addressing neonatal capacity, a commitment to developing an expert neonatal workforce and improvements to enhance the experience of families through neonatal care.
Neonatal Palliative Care Nurse Role – Cheshire & Merseyside 
Liverpool Women's hospital in collaboration with Ickle Pickles Charity are offering an exciting and rare opportunity for an experienced Neonatal Nurse to make a difference to neonatal palliative care across Cheshire & Merseyside.
For more information about the role please click here or contact: Jennifer Deeney or Valerie Irving on 0151 708 9988 ext. 1466/4091
SPOONS Neonatal Family Support Charity- check out their great new website supporting NICU families!!
Heart Week 11th-19th Feb! get involved and support work and awareness around congenital heart conditions free packs available from:https://www.tinytickers.org/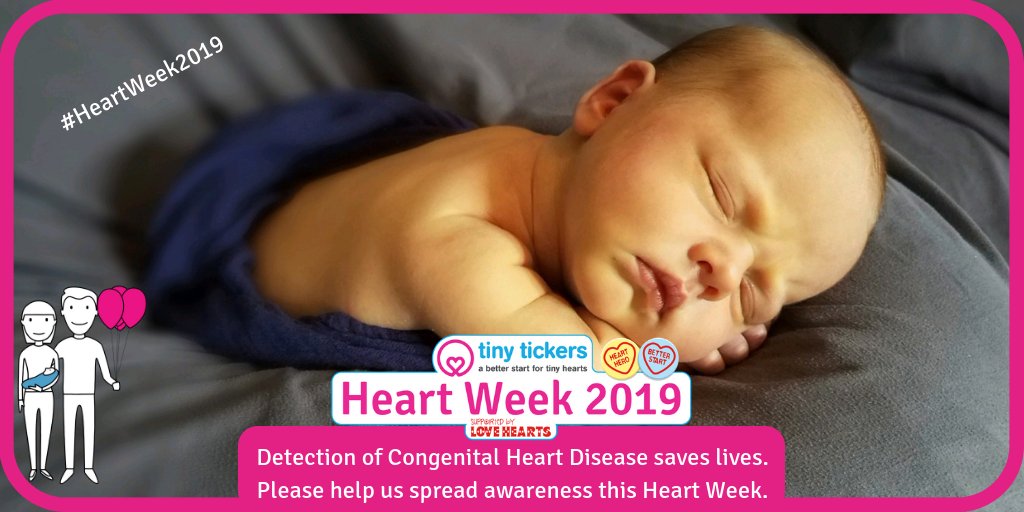 Bake for Bliss 18th-24th Feb – help to raise money for the premature and sick babies! Find out more by clicking here!
NEC.org Charity an initiative providing free breast pumps to mothers whose infants are at risk of NEC has benefits babies cared for within the NWNODN! St Mary's in Manchester were the lucky recipients of the free breast pumps and goodie bags for parents! a huge thank you to the charity for this fantastic initiative! fro more information visit NEC.org 
National Neonatal Audit Programme (NNAP) 2018 Report: on 2017 Data is out now! click here to view NNAP on-line
Cochrane Neonatal – Web Seminars: Look at the exciting and informative webinars being offered free of charge by Cochrane: https://neonatal.cochrane.org/web-seminars
Network Up-date on the Countess of Chester Investigation: Following media coverage and the statement released by Cheshire Police following investigation into deaths on the neonatal unit at Countess of Chester Hospital, the NWNODN is working closely with colleagues at the Countess of Chester and the wider network to support both families and staff. For more information on support available please click here
Providing high quality
neonatal care to babies
and their families
The North West Neonatal Operational Delivery Network (NWNODN)  aims to provide high quality neonatal care to babies and their families. Within the NWNODN there are twenty-two neonatal units and one neonatal transport service all providing twenty-four hour care for sick and premature neonates.The work undertaken by the NWNODN is clinician led with the best interest of neonates and their families at the heart of all we undertake.
04

Jul

2019

BPNA NeoNATE Course NeoNATE Cambridge – 4-5 July 2019  NeoNATE Southampton – 14-15 November 2019 Book your place at: https://courses.bpna.org.uk/ The…

14

Nov

2019

BPNA NeoNATE Course  NeoNATE Southampton – 14-15 November 2019 Book your place at: https://courses.bpna.org.uk/ The aim of this course is to…
Find your local Unit
Hospitals often have a unit or ward dedicated to caring for babies who require additional support after birth, which cannot be provided on the Maternity wards.
These are often referred to in different ways such as the Special Care Baby Unit (SCBU), Neonatal Unit (NNU) or Neonatal Intensive Care Unit (NICU)
Liverpool has launched a charter mark for shops and businesses that are breast feeding friendly, the 'Breastfeeding Mayoral Quality Mark' after councillors recently unanimously approved a motion proposing its introduction. Cafes…
Read more
NWNODN working in close collaboration with: